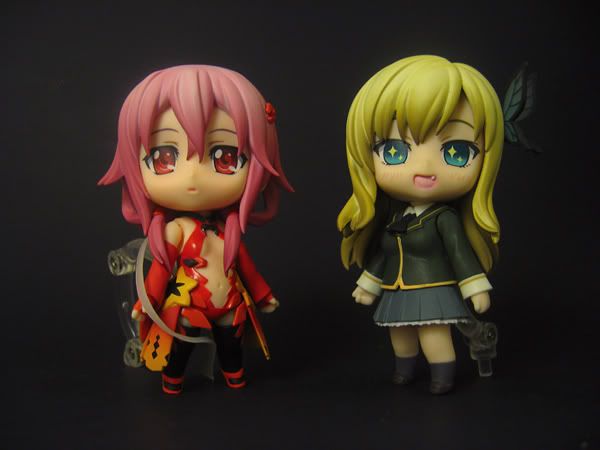 Part 2 of the 2-part review of Nendoroids Yuzuriha Inori and Kashiwazaki Sena! Skip down to see the Pros and Cons for Kashiwazaki Sena.
A review of the accessories Sena comes with:
- Three face plates, one happy, one stern, one tearful
- A pair of crossed arms
- A pair of straight, pressed arms
- Two pairs of bent arms
- A hand with controller
- A hand with portable console
- A Playstation 3 (?)
- Television
- Couch
- Television stand
- One sitting lower body
- One bent legs lower body
- One bent arm
- Yozora couch connectors
The Yozora couch connector won't be demonstrated here as I don't own Nendoroid Yozora.
Starting off, we have Sena's standard face and her crossed arms. One arm comes with no hand as that hand is sculpted onto the elbow of the other arm. The two crossed arms fit snugly under her breasts, although you may want to attach them with Sena's head off first.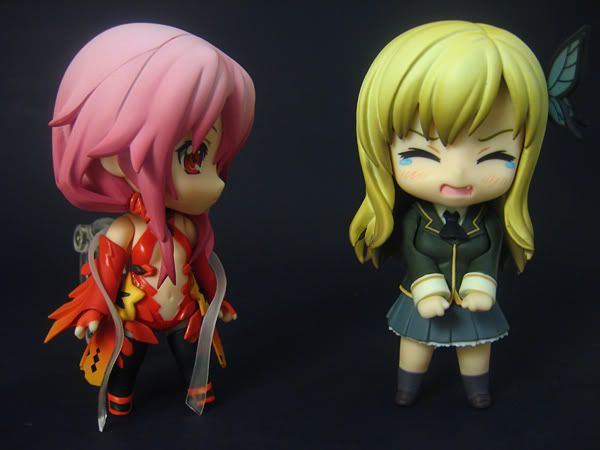 Sena's tearful face and straight arms pushing into her breasts. The two arms curve so that they can fit against all that "useless meat."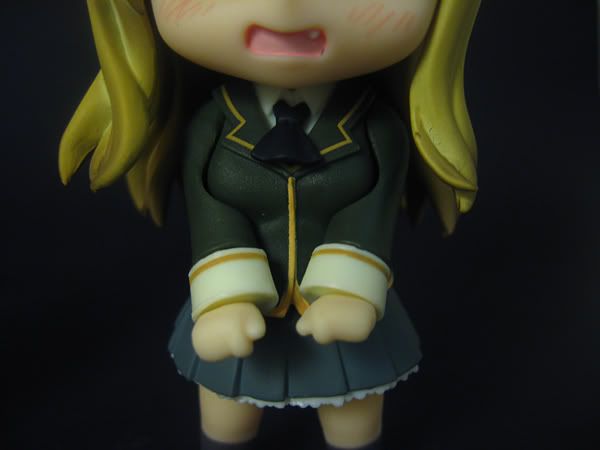 The poses here are pretty much what they are as trying to deviate from the pose shows some unsightly gaps with the way the parts are designed to fit. They are unique poses though, so I can't see much of a benefit with trying to switch things up.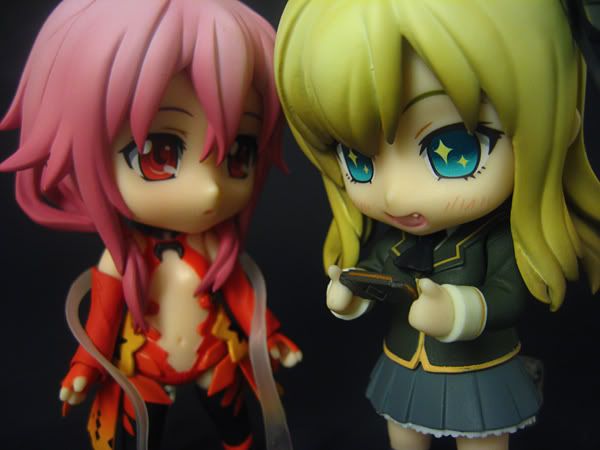 Sena's happy face and her portable console (a PSP?). She comes with a separate hand for the PSP that can be switched out with a hand for the Playstation controller.
The PSP is fairly detailed with the buttons and screen clearly sculpted.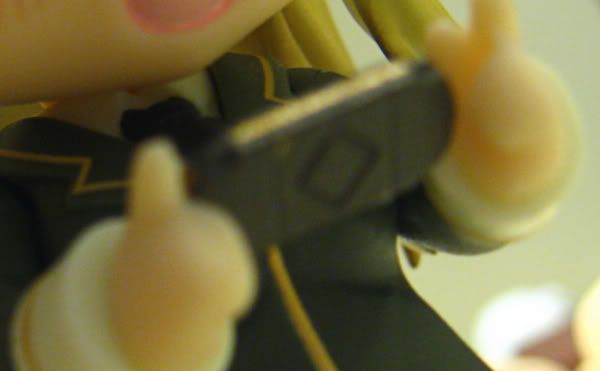 At the top, there's a gold slot that I'm supposing would be for PSP accessories. Even a logo has been sculpted on the back, which I thought was a nice touch for a very tiny accessory.
Sena's most identifying feature is probably the large butterfly hairpin she wears. The sculpt and painting here is very clear and the use of clear plastic makes the hairpin look quite elegant. It attaches on the side of the hair piece and while it does look like it
might
be removable (probably not), I haven't dared to try.
Unlike Inori, most of Sena is hard PVC, including her long strands of hair. While Sena's hair is well-shaped and has excellent painting, all that hair means her range of motion is pretty limited and putting together her parts can be a hassle.
Sena doesn't have a leg base and her hook base doesn't attach to the back of her hair, like with previous Nendoroid bases. Sena uses a shorter, curved hook that goes underneath her hair. This means that Sena cannot look too high up if you have the stand in, but it doesn't look as bulky when you use it.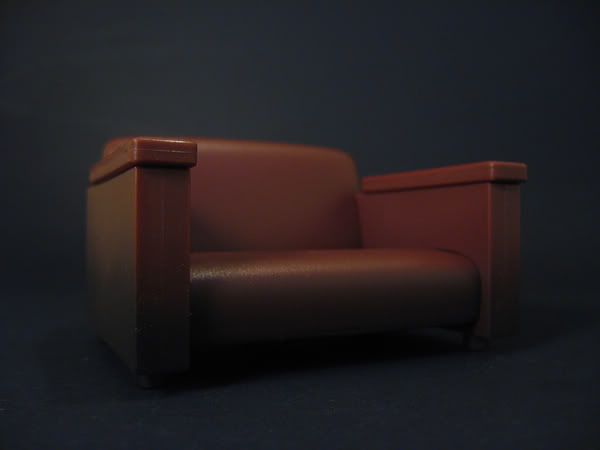 Sena's couch is quite the attention-grabber. Taking up about half the box, the couch was so large that I didn't include it in the accessories image. Being so huge, you can easily fit any size Nendoroid onto the couch (two would be very tight, perhaps impossible depending on which Nendoroids you use) and it's also a good fit for figmas.
The television and stand are also great additions, with even some rollers sculpted on the bottom of the stand (gaming on the go, Sena?). There are two shelf spaces in the stand that can hold whatever you can fit into it.
The back of the television is perhaps more impressive than the front. Lots of details here to look at.
I decided to stick the Playstation in the shelf space so it didn't get lost. Nice detail on the Playstation's sculpt also and it fits easily into the shelf space.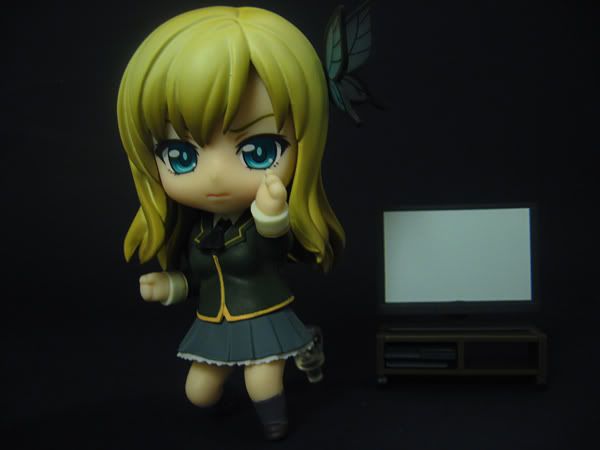 Sena also comes with two bent arms and a lower body for her fighting pose!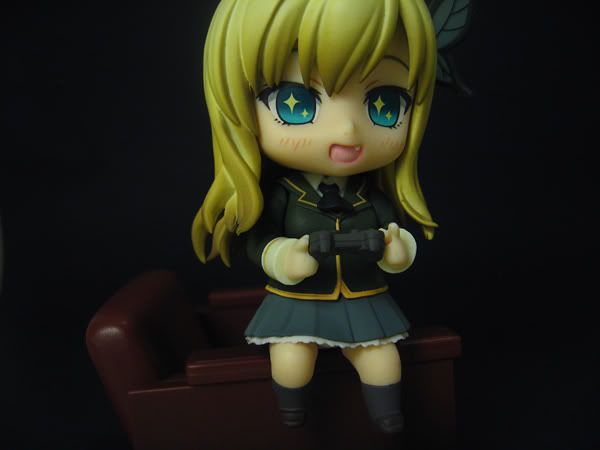 The lower body can be used to have Sena sit comfortably on the arm of the couch.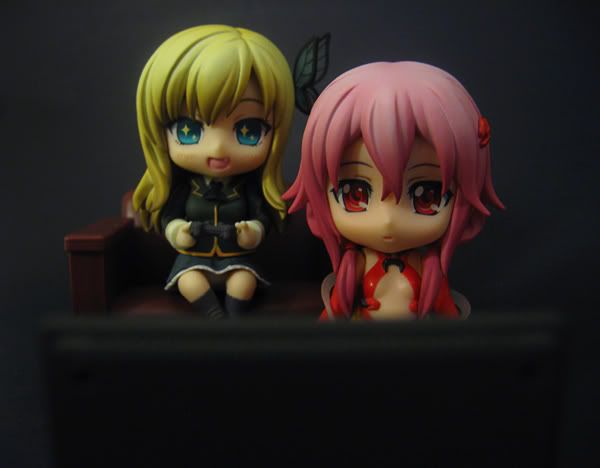 Switch Sena's hands out with her controller hand and she can get right on to gaming!
She also comes with another lower body piece for sitting down on the couch. Being a Nendoroid, you have to position Sena at the front of the couch or she'll overbalance and tumble. But I suppose being the gamer she is, this is a prime spot for her.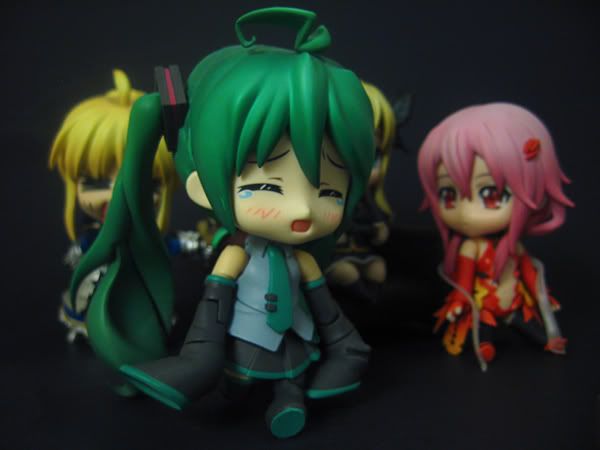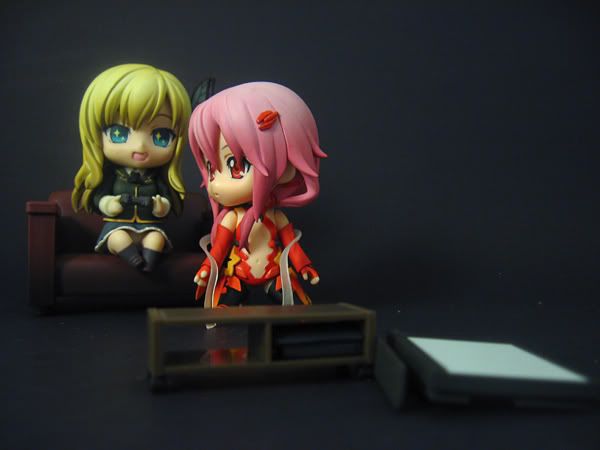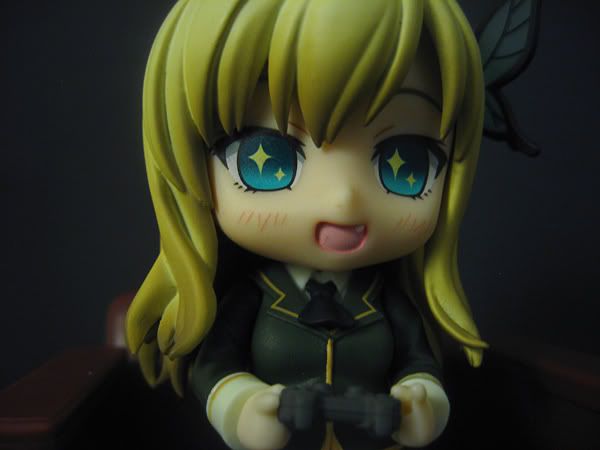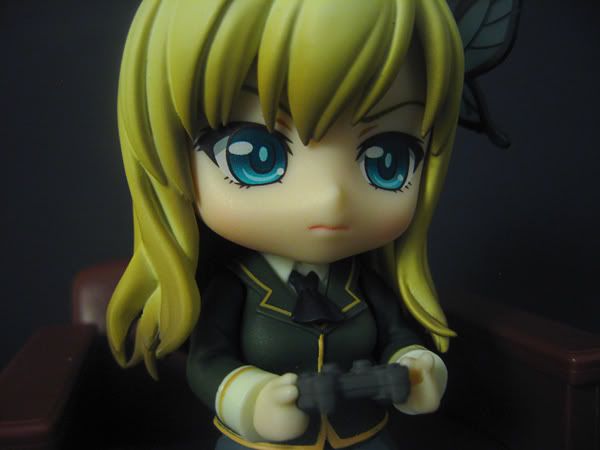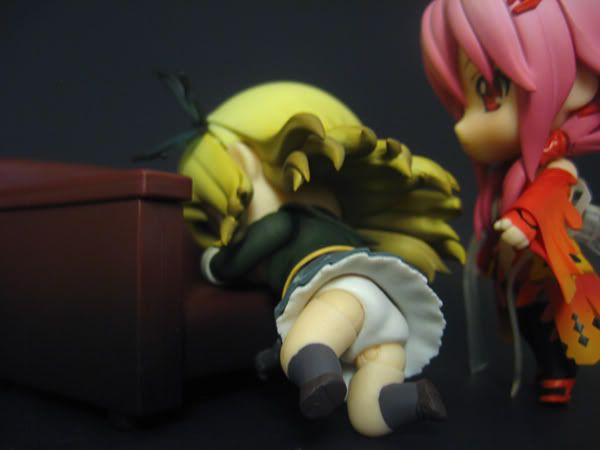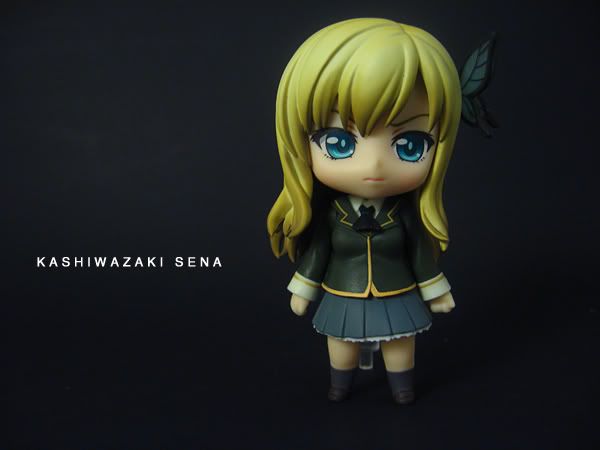 And that was Nendoroid Kashiwazaki Sena!
Pros:
Comes with
lots
of accessories. If you're the bang-for-your-buck kind of collector, then Sena won't disappoint. All those extra parts give you the ability to show off every facet of Sena's character. The butterfly ornament is just really nice too. And there's even some furniture for your other figures to use.
Cons:
With the way the parts are designed, some of them aren't very multi-purpose. Her hair and hook design restrict some movements.