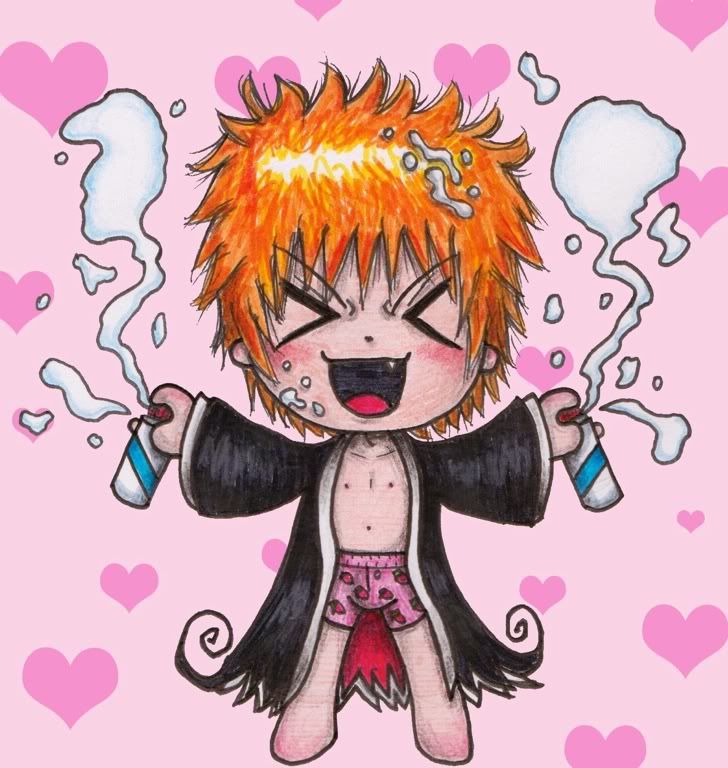 A-hoy-hoy, I'm BeckyHolly!
I'm from the lovely country of New Zealand. No, I am not a Hobbit. I don't live on a sheep farm either. And I'm only just out of high school, so forgive any childish remarks. I like to think I'm pretty mature...yeah, whatever.
I love death metal, Adult Swim cartoons and anime. In fact, I love anime so much that I'm willing to spend hundreds of dollars on anime-related goods such as figures and statues. I'm one of the few people left who still loves to buy DVDs. I love collecting things, always have, it's just that now my interests cost me more! My favourites are 1/8 scale PVC. Of boys. I like boys. Preferably with huge weapons.
My favourite anime genre is seinen. I love Gantz, Baccano!, Black Lagoon, Hellsing...that kind of stuff. Though my all-time favourite would have to be Soul Eater, hence my avatar.
I really wish I'd chosen a more imaginative name. Next time, it'll be ROBOT PANTS. Boosh!
That's all I have for now, toodles. Or ka kite ano, as we say here.